Plasma Cell Dyscrasias
What are Circulating Tumor Plasma Cells?
Last update: October 1st, 2019
Despite the clinical prognostic value of NGF evaluation of MRD in the bone marrow, sampling is very invasive and cannot be done frequently. Less-invasive approaches can be applied for the detection of Circulating Tumor Plasma Cells (CTPC) in peripheral blood of PCD patients providing diagnostic and risk stratification information.
CTPC role in the disease is not clear but they are suspected to be involved in the dissemination process of the disease to different locations of the bone marrow. Finding higher number of CTPC in early stages of the disease (MGUS) can give an indication of increased risk of progression and, on the other hand, when their amount is reduced in MM myeloma patients will allow to identify patients with good long-term outcome.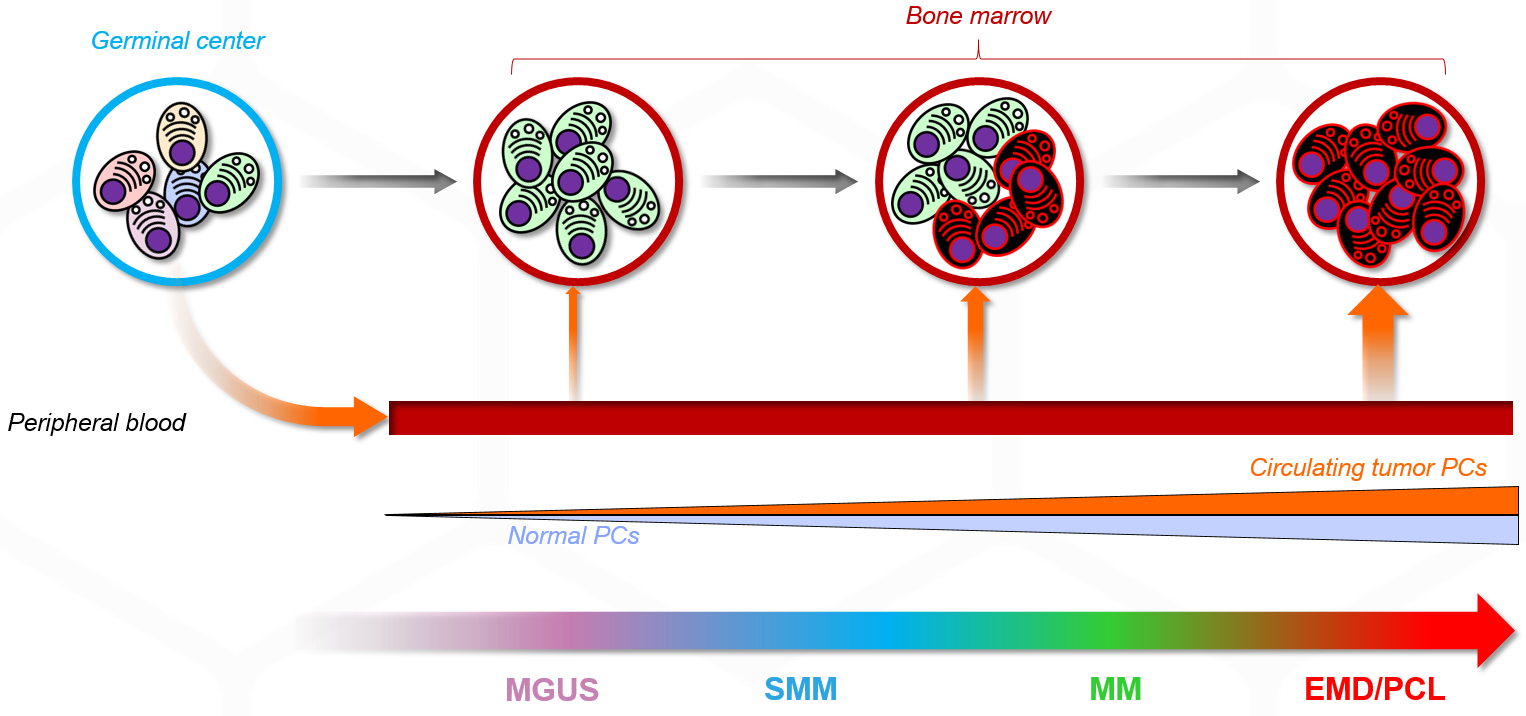 Next Generation Flow™
In recent years, EuroFlow™ scientific consortium has developed a solution called Next Generation Flow™ in order to create and standardize fast, accurate and sensitive flow cytometry tests. Based on that knowledge, Cytognos offers a complete and scientific-based solution to cover all the needs for evaluation of plasma cell dyscrasias.
Following NGF methodology, Cytognos offers the CTPC kit for prognosis evaluation in patients at different stages of the disease (from MGUS to MM).
In order to analyze the obtained impressive and complex amount of data Cytognos offers the software Infinicyt™ 2.0 to standardize analysis.
For sample acquisition, Cytognos provides the CE-IVD Omnicyt™ cytometer, which features are compatible with NGF and make it the perfect complement to our solution (EuroFlow™ and Cytognos) for plasma cell dyscrasias evaluation.