Next Generation Flow™ solution
for Primary Immunodeficiencies
Primary Immunodeficiency Orientation Tube (PIDOT)
Orientates to the probable diagnosis of Primary Immunodeficiencies following the ESID criteria (T-, B- and NK cells) and to the genetic defect to be confirmed by molecular biology.
The standardized panel was used to create a database that describes the frequency and absolute count of all cell populations that can be identified in a peripheral blood sample.
Functional and maturation specific markers with clinical value are included in this combination to identify quickly and unequivocally all cell subsets.
High sensitivity close to 10-6.
| BV421* | BV510* | FITC | PE | PerCP-Cyanine5.5 | PE-Cyanine7 | APC | APC-C750™ |
| --- | --- | --- | --- | --- | --- | --- | --- |
| CD27 | CD45RA | CD8+SmIgD | CD16+CD56 | CD4+SmIgM | CD19+TCRgd | CD3 | CD45 |
*The CD27 and CD45RA antibodies selected by EuroFlow™ for the violet laser are not included in the kit.
Characterization for Primary Immunodeficiencies
In contrast to immunoglobulin levels in serum, more dynamic changes are observed at a cellular level for total B-cell numbers and relative distribution of the B-cell compartment in peripheral blood.
Age-related reference values are available when using this IgH isotype B-cell tube together with CD27, IgM, CD21, CD24, CD19, SmIgD, CD5, CD38.
This combination give accurate and robust information even in infant low-volume samples.
Response to vaccination can be predicted in elderly patients with reduced ability to produce antigen-specific antibodies.
The evaluation of plasma cell (PC) counts can be used as a surrogate marker for future PC production in bone marrow.
EuroFlow™ has designed two versions of this panel, adapted to 8-color and 12-color flow cytometers, which differ on the fluorochrome-marker combinations and the number of tubes used.
12-color panel
| | FITC | PE | PerCP-Cyanine5.5 | APC |
| --- | --- | --- | --- | --- |
| Tube 1 | IgG2+IgG3 | IgG1+IgG2 | IgA1+IgA2 | IgA1+IgG4 |
8-color panel
| | FITC | PE |
| --- | --- | --- |
| Tube 1 | IgG2+IgG4 | IgG1+IgG2 |
| Tube 2 | IgA1+IgG3 | IgA1+IgA2 |
Omnicyt™ cytometer's unique and innovative features make it the perfect complement to work with these panels and the complete solution for plasma cell dyscrasias proposed by EuroFlow™ and Cytognos:
Standard optimal configuration with 3 lasers and 13 parameters allows to work with up to 11 fluorescences.
Flat top lasers and acoustic focusing guarantee the most reproducible and accurate fluorescence measurement posible and, at the same time, reduces the frequency of system calibration.
Non-pressurized volumetric system that allows to count cells for every population.
Files fully compatible with EuroFlow™ Databases.
* Only available in selected countries in Europe. Ask here for more details.
Infinicyt™ is the most advanced software in flow cytometry data analysis containing innovative tools for multivariate analysis, integration and interpretation of multiparametric data. Infinicyt™ includes tools to access the EuroFlow™ Databases containing normal samples processed following the EuroFlow™ SOPs and stained with the PIDOT antibody combination.
Automated Analysis:
Automated identification of all normal cell populations and their relative distribution reduces analysis time and makes the process user-independent.
EuroFlow™ Database includes age-matched samples collected from different centers reflecting biological and technical variability.
Automatic Report:
Automatic comparison of the frequency of each population with reference ranges from the EuroFlow™ Database.
Evaluation of sample quality and processing based on internal population controls.
Clinically relevant comments and conclusions based on reference values and patient-specific results.
Improves communication between clinicians and flow cytometry laboratories.
Available in different languages.
Results can be linked to your Laboratory Information System (LIS).
A strong technical support team with the scientific-based knowledge and practical experience to implement Next Generation Flow™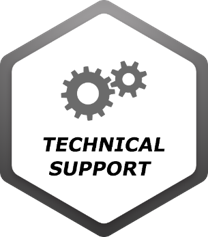 Cytognos Technical Support team have the required experience, know-how and training resources to achieve successful implementation of the NGF methodology independently of the site (public and private hospitals, research facilities or other). The following points are addressed during technical support:
SOPs for cytometer set-up: Instrument standardization introduced in all labs.
SOPs and stable lyophilized kits for sample processing: Inter and intra laboratory reproducibility.
Data analysis: Reference databases with standardized reports bring a common language to the different sites.
Technical support is available through email, webinars or onsite visits. Cytognos provides a variety of solutions and products specifically aimed at the establishment of Next Generation Flow™ in your lab. Feel free to contact us to know more about them.