Acute Leukemia
MRD assessment
Last update: October 1st, 2019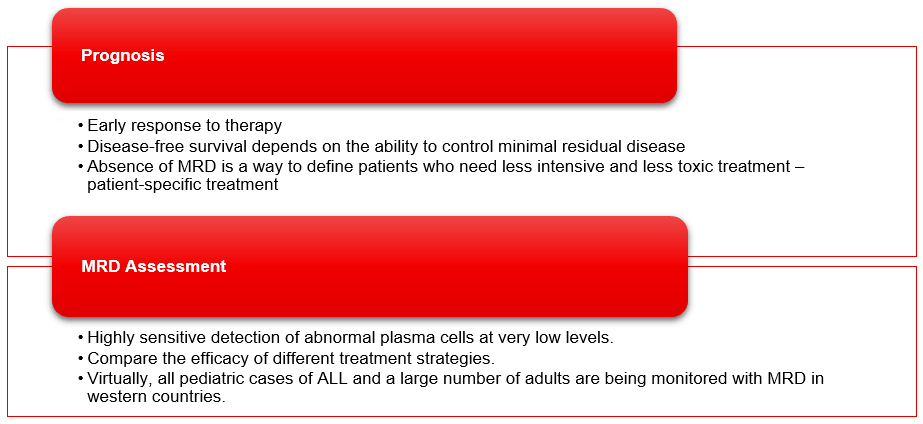 Flow cytometry has now reached similar specificity and sensitivity to PCR by following Next Generation Flow methodology, a solution developed by EuroFlow™ scientific consortium in order to create and standardize fast, accurate and sensitive flow cytometry tests. Considering that knowledge, Cytognos presents a complete and scientific-based solution to cover all the needs for evaluation of MRD in BCP-ALL patients.
Following NGF methodology, Cytognos offers the BCP-ALL MRD kit for monitoring and sensitive quantification of MRD in all BCP-ALL patients. The whole protocol allows a high sensitivity close to 10-6, comparable to current PCR MRD evaluation sensitivity.
In order to analyze the obtained impressive and complex amount of data Cytognos offers the software Infinicyt™, containing innovative tools for multivariate analysis, integration and interpretation of multiparametric data.
For the sample acquisition, Cytognos provides the CE-IVD Omnicyt™ cytometer, which features are compatible with NGF and make it the perfect complement to complete the solution for chronic lymphoproliferative disorders proposed by EuroFlow™ and Cytognos.