Next Generation Flow™ solution
for Plasma Cell Dyscrasias
Plasma Cell Screening Tube (PCST)
An initial screening step based on a limited number of antibodies orientates efficiently to the need of further characterization of plasma cell dyscrasias (PCD) samples.
Prognostic stratification based on the expression of the β2-microglobulin antigen.
Suitable for evaluation of bone marrow samples.
| Pacific Blue™ | OC515™ | FITC | PE | PerCP-Cyanine5.5 | PE-Cyanine7 | APC | APC-C750™ |
| --- | --- | --- | --- | --- | --- | --- | --- |
| CD45 | CD138 | CD38 | CD56 | B2-microglobulin | CD19 | CyIgKappa | CyIgLambda |
Characterization of Plasma Cell Dyscrasias
Characterization panels comprise the use of core markers to consistently identify the population of study in all tubes and other markers for characterization and classification of the cells in a specific disease entity.
The use of premixed combinations reduces operational mistakes, pipetting time and inventory management requirements. Just add the required single antibodies to complete the panel.
Monitoring of Plasma Cell Dyscrasias
The EuroFlow™ approach for the study of Multiple Myeloma samples by Next Generation Flow™ can be used both for monitoring of Circulating Tumor Plasma Cells (CTPC) at diagnosis and Multiple Myeloma MRD (MM MRD) assessment after treatment. Our kits used together with standardized protocols for sample processing, staining and acquisition of a high number of events have been designed to provide fast, ultrasensitive, and accurate results following the recommendations of the EuroFlow™ consortium and the requirements of FDA and EMA for clinical trials.
| | BV421* | BV510* | FITC | PE | PerCP-Cyanine5.5 | PE-Cyanine7 | APC | APC-C750 |
| --- | --- | --- | --- | --- | --- | --- | --- | --- |
| Tube 1 | CD138 | CD427 | CD38 | CD56 | CD45 | CD19 | CD117 | CD81 |
| Tube 2 | CD138 | CD427 | CD38 | CD56 | CD45 | CD19 | CyIgKappa | CyIgLambda |
*The CD138 and CD27 antibodies selected by EuroFlow™ must be added as "drop-in" antibodies.
Automated Analysis:
EuroFlow™ Database containing normal bone marrow samples.
The Reference Database includes samples collected from different centers reflecting biological and technical variability.
Automated identification of all normal counterparts and detection of abnormal cells reduces analysis time and makes the process user-independent.
Complete immune profile information is relevant for prognosis and an indicator of patients with sustained disease (e.g. high normal plasma cell recovery and an immune profile with increased B-cell maturation are indicators of good prognosis).
Automatic Report:
Automatic comparison of the frequency of each population with reference ranges from the EuroFlow™ Database.
Clinically relevant comments and conclusions based on reference values and patient specific-results.
Improves communication between clinicians and flow cytometry laboratories.
Available in different languages.
Results can be linked to your Laboratory Information System (LIS).
A strong technical support team with the scientific-based knowledge and practical experience to implement Next Generation Flow™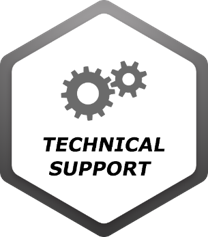 Cytognos Technical Support team have the required experience, know-how and training resources to achieve successful implementation of the NGF methodology independently of the site (public and private hospitals, research facilities or other). The following points are addressed during technical support:
SOPs for cytometer set-up: Instrument standardization introduced in all labs.
SOPs and stable lyophilized kits for sample processing: Inter and intra laboratory reproducibility.
Data analysis: Reference databases with standardized reports bring a common language to the different sites.
Technical support is available through email, webinars or onsite visits. Cytognos provides a variety of solutions and products specifically aimed at the establishment of Next Generation Flow™ in your lab. Feel free to contact us to know more about them.