Webinar – The added value of a screening step in flow cytometry. Much more than a single tube. – 7 PM CEST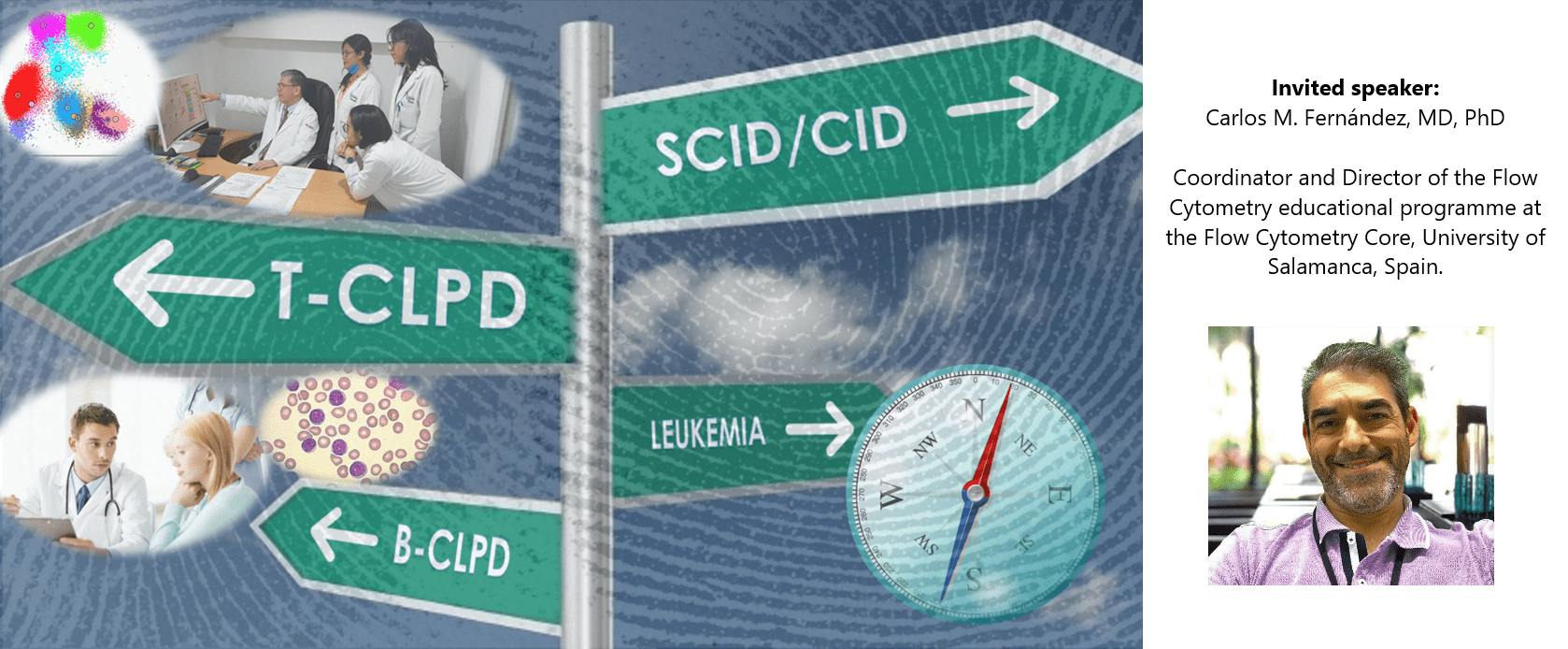 Multiparametric flow cytometry has an impressive potential to assess a broad amount of data. It allows simultaneous characterisation of different cell populations, showing in many cases, the relationship among them and between pathological cells and their microenvironment. Obtaining this information is crucial and critical for guiding the diagnosis of many diseases. However, it often requires experience, time and resources that are not always available.
To tackle this issue, a screening step can considerably facilitate the diagnostic approach, since it allows to explore multiple underlying diseases responsible for a similar semiology. Also, it is very effective and permits to reduce costs and diagnosis time.
In this webinar, Carlos M. Fernández, MD, PhD will explain:
The clinical relevance of performing a screening step in Acute Leukemias and Chronic Lymphoproliferative Disorders.
Requirements to be met by a screening tube in order to help clinicians make a good differential diagnosis.
Considerations to be taken into account when designing and validating a screening tube.
How reference databases can help to obtain more objective and accurate information.
Carlos M. Fernández, MD, PhD is the Coordinator and Director of the flow cytometry training at the Flow Cytometry Core, University of Salamanca and since 2018 he leads the Diploma of Specialisation in Flow Cytometry for the diagnosis and monitoring of hematological malignancies and Primary Immunodeficiences, University of Salamanca. He is an MD specialized in Clinical Chemistry with more than 15 years of experience in the field of flow cytometry for the diagnosis of hematological diseases.
7 PM GMT+2 (Madrid, Spain)
1 AM GMT+8 (Beijing, China)
3 AM GMT+10 (Sydney, Australia)
2 PM GMT-3 (Rio de Janeiro, Brasil)
1 PM GMT-4 (New York, NY, USA)
10 AM GMT-7 (Los Angeles, CA, USA)
6 PM GMT+1 (London, United Kingdom)