Webinar – How to analyze a MM MRD case with Infinicyt™ software with Med Tech Trading and Cytognos – (2020/06/30) – 3:30PM CEST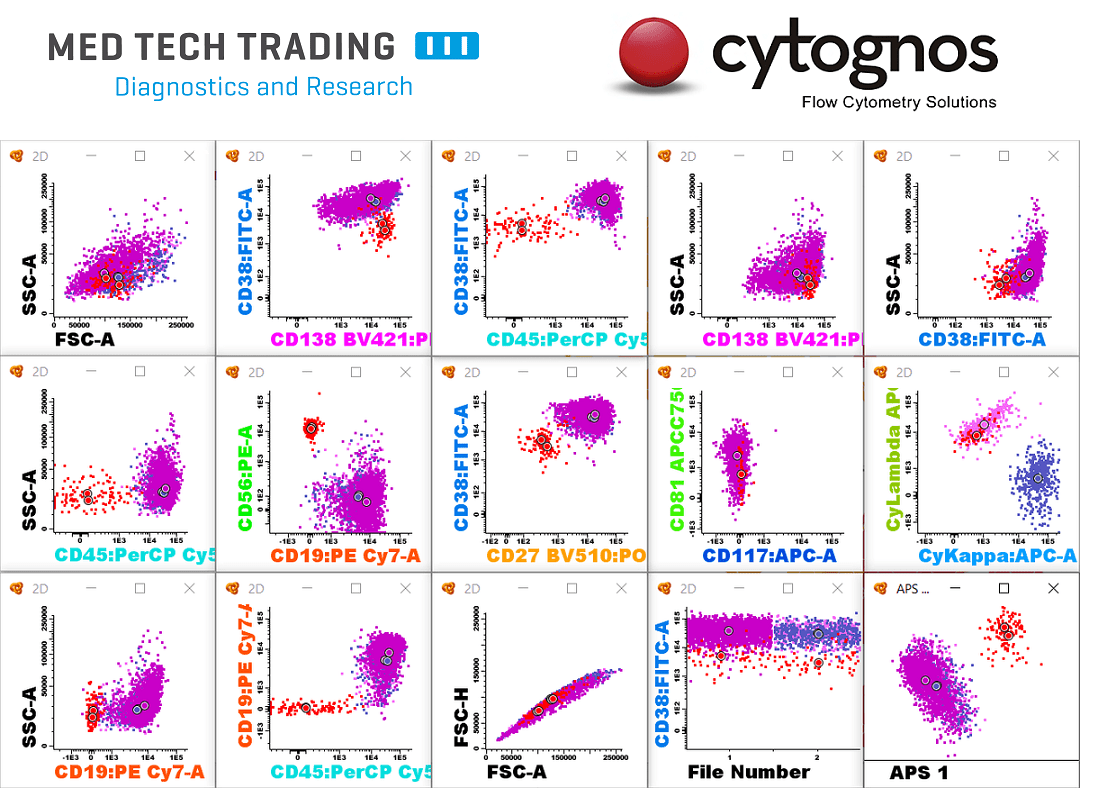 In collaboration with Med Tech Trading, our partner in Switzerland and Austria, we are pleased to host the third 1-hour webinar.
Join us to discover our highly sensitive Next Generation Flow solution to follow up Myeloma patients and learn how to analyze a clinical case with Infinicyt software.
In this webinar you'll learn how to:
Handle a +5 million event multi-tube panel
Check the sample quality
Identify the Plasma Cells across multiple files thanks to the backbone markers
Look at the immunophenotype of normal and abnormal Plasma Cells in different diagrams
Report MRD and LOD/LLOQ
Speaker: Alejandra Jiménez, Product Specialist, Cytognos S.L.
Webinar exclusive for the countries listed above. If you want to hear about this subjet, register here.