Webinar – Looking for a Flow Cytometer that is fully CE-IVD certified, has specialist MRD capabilities, and is ideal for clinical flow standardization? Look no further. – 11 AM BST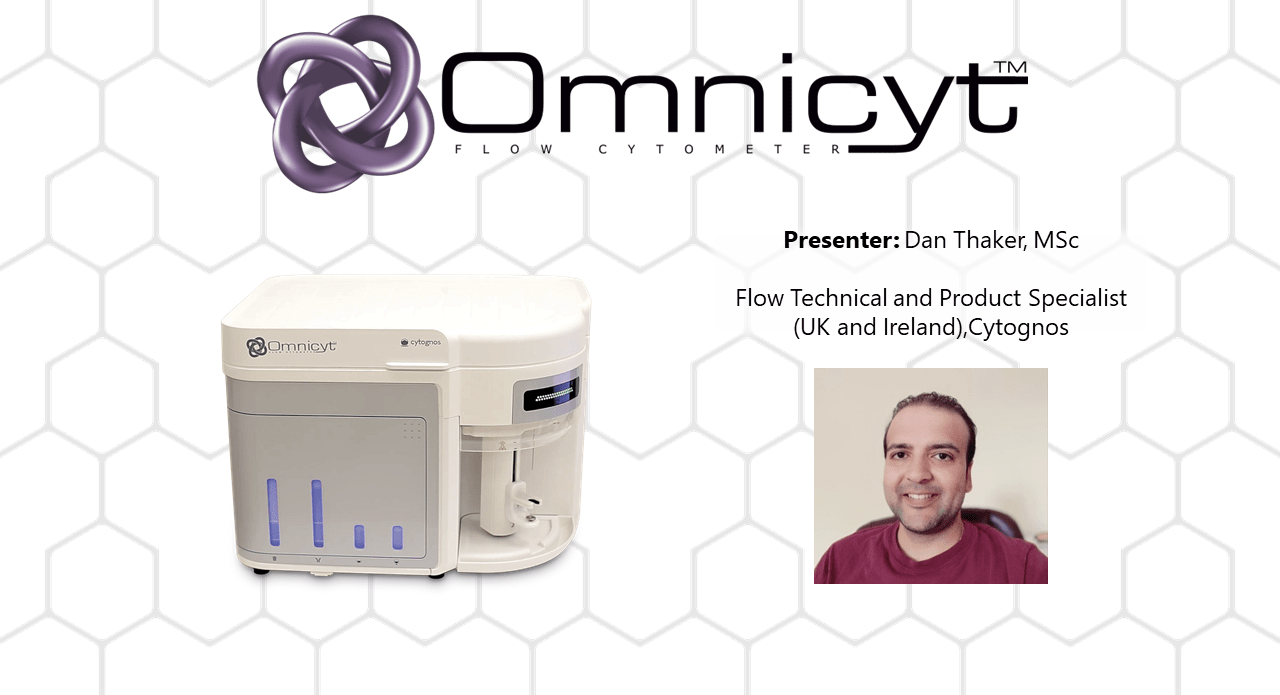 Join us for this webinar webinar for the unique CE-IVD certified, triple flat-top laser acoustic-focussed Flow Cytometer, the Omnicyt™. The meeting will cover the latest developments of clinical flow cytometry analytical equipment.
In this session you will learn how the Omnicyt™ flow cytometer can overcome common laboratory issues such as lack of time, staffing, training, competence and equipment robustness that can really disturb a laboratory workflow.
11 AM GMT+1 (London, United Kingdom)
12 AM GMT+2 (Madrid, Spain)
6 PM GMT+8 (Beijing, China)
8 PM GMT+10 (Sydney, Australia)
7 AM GMT-3 (Rio de Janeiro, Brasil)
6 AM GMT-4 (New York, NY, USA)
3 AM GMT-7 (Los Angeles, CA, USA)