Webinar – How to analyze a BCP-ALL MRD case with Infinicyt™ software with Lab Systems and Cytognos – (2020/07/07) – 9:00 AM UTC-3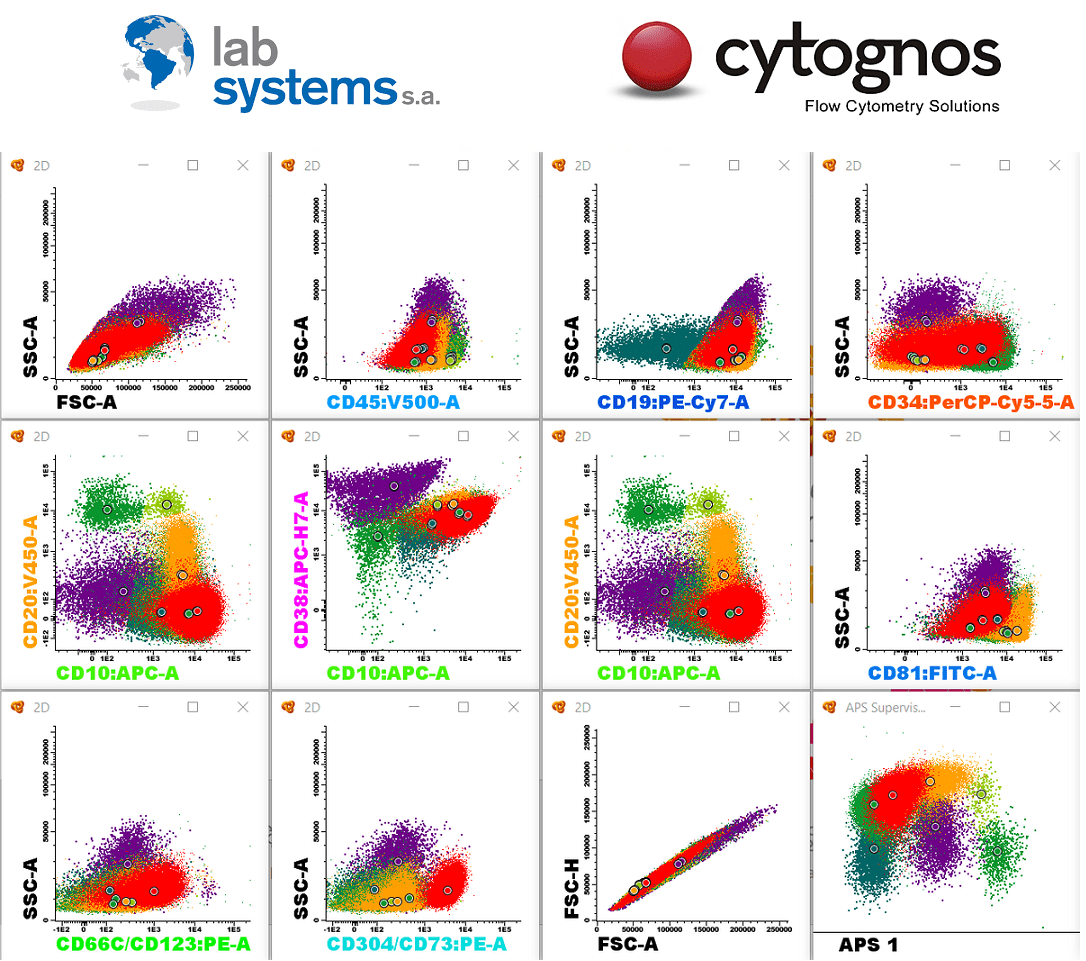 In collaboration with Lab Systems S.A., our partner in Argentina, we are pleased to host the second 1-hour webinar.
Join us to discover our highly sensitive Next Generation Flow solution to follow up B cell Acute Leukemia patients and learn how to analyze a clinical case with Infinicyt™ software.
In this webinar you'll learn how to:
Handle a +5 million event patient case
Set a sample QC layout
Define your gating strategy across multiple files thanks to the backbone markers
Look at the maturation path of the B cell compartment in one single diagram (APS Diagram and PB Histogram)
Speaker: Macarena Izquierdo, Product Specialist, Cytognos S.L.