Webinar – Clinical value of measurable residual disease assessment in multiple myeloma – 11:00AM (PST), 2:00PM (EST)
November 30 @ 20:00

-

21:00

UTC+1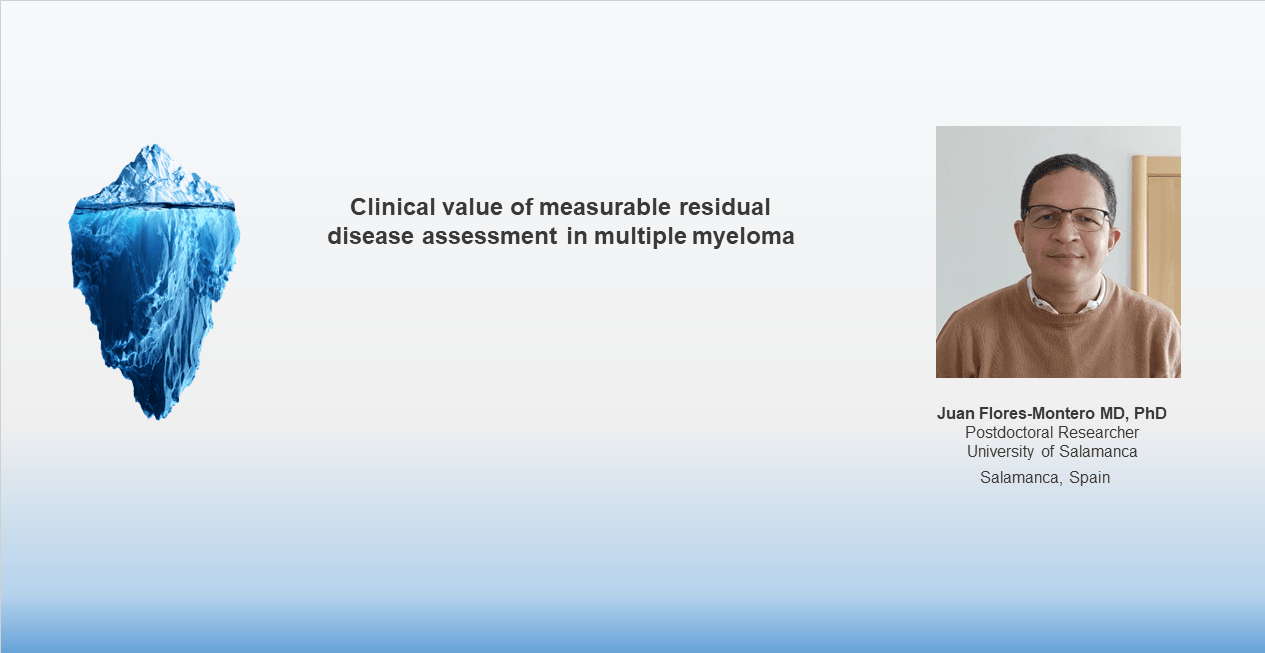 Join for a 1h webinar including a live Q&A session
In recent years, Measurable Residual Disease (MRD) assessment in Multiple Myeloma (MM) has gained increasing relevance. New drugs and treatment strategies have emerged and have significantly modified the way we approach the disease.
Thanks to technological development, classic detection approaches like conventional flow cytometry or ASO-PCR, have evolved into next-generation methodologies that have supported MRD to become a more widely used prognostic indicator and clinical decision-making tool.
Substantial efforts are ongoing to recognize the value of the standardization of MRD assessment. Following standardized methodologies can accelerate the obtention of clinically meaningful results and thus, lead to further optimized therapies.
Learning Objectives:
Analyze the bases of MRD detection in MM patients with available methodologies.
Discuss the clinically useful information that MRD provides and how MRD testing can be incorporated in routine clinical practice.
Assess recent advances and new opportunities in the field of Multiple Myeloma patient monitoring.
Juan Flores-Montero MD, PhD works as Postdoctoral Researcher at the Central Cytometry Service at the University of Salamanca and the Cancer Research Center. His main research focus are the development and standardization of flow cytometric approaches for the diagnosis, classification and monitoring of hematologic malignancies as well as monitoring of the immune system to assess its role on disease onset and progression. He is a member of the EuroFlow™ consortium, an active member of the Iberian Cytometry Society (SIC) and current Board member of the European Society for Clinical Cell Analysis (ESCCA).
2 PM GMT – 5 (New York, NY, USA)
11 AM GMT – 8 (Los Angeles, CA, USA)
7 PM GMT + 0 (London, UK)
8 PM GMT + 1 (Madrid, Spain)
3 AM GMT + 8 (Beijing, China)
6 AM GMT + 11 (Sydney, Australia)
4 PM GMT – 3 (Rio de Janeiro, Brazil)